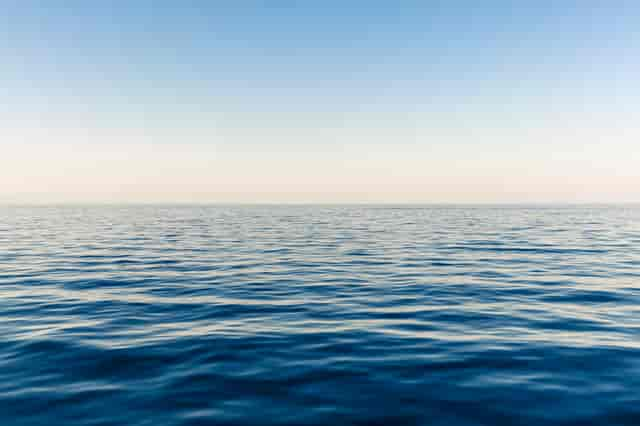 About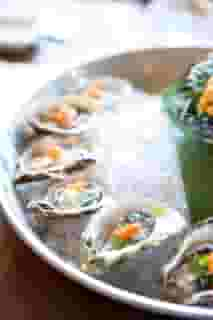 About Us
Summer 2015 marked the debut of our brand new, state-of-the-art deck, bar & lounge on Quincy's beautiful waterfront. And this summer season is going to be even better and more fun with the addition of our casual cocktail area complete with 50 more seats than last year! Our custom deck also boasts comfortable and stylish new furniture, beautiful landscaping, a modern sound system, HD televisions and an unbeatable ocean view ideal for summer dining. Dining outside is not the same as dining outside by the water! Come join us and find out why for yourself!

For seafood lovers, the chef offers the "Bay Pointe Fish Market Menu", a separate selection above and beyond the daily menus that boasts a variety of fresh fish that can be prepared to your specifications. The fish offered on any given day depends on seasonality and availability and will change on a daily basis depending on what our fishermen can supply, just like an actual fish market.

Bay Pointe Waterfront aims to be the South Shore's premier destination for the freshest local and exotic seafood, perfectly grilled steaks and chops and a creatively executed menu that showcases quality and quantity at reasonable prices. And let's not forget about our summer-inspired Tapas menu of small plates meant to share - offered only during the summer months outside!
Kevin Hynes
Kevin's career as a restaurateur on the South Shore spans four decades - and soon to be five! He opened his first restaurant in 1981 in Kingston, after deciding to exclusively pursue his part-time cooking over his career as a Weymouth police officer. He resigned and took a chance. Bay Pointe Waterfront is among 10 South Shore restaurants that Kevin has opened, not including the numerous others for which he has consulted or assisted partners in opening. Things started in 1963 when a dishwasher called in sick at the Hingham restaurant where his mother was a hostess, the Red Coach Grill. He signed up to fill in and never left the kitchen again. Working his way up over the years under the supervision of Chef Bobby Hackett, from dishwasher to prep cook, fry cook, line cook, and finally head chef, he quickly realized that his true calling was to be in the restaurant business and not in the business of law enforcement. After graduating from Bridgewater State College, fulfilling his duty in the U.S. Marine Corps, and his career as a police officer in both Hingham and Weymouth, his real life began as did his mission to bring great quality food, in sizeable portions, at reasonable prices to all areas of the South Shore. This mission started in 1981 and is still ongoing today. Guests of Bay Pointe can expect that same high quality, the same sizeable portions, and the same reasonable prices for which Kevin has become known over these many years.
Erik Hynes
Erik, Kevin's son, is no stranger to the South Shore or the restaurant scene. Born and raised in Halifax, Erik has spent his entire life in restaurants from Plymouth to Boston and in every role. Born the same year Kevin opened his very first restaurant, Erik grew up absorbing the ins and outs and the pros and cons of restaurant life so it was no surprise that he ultimately ended up working in them. His abilities more strongly suited for the front of the house, Erik worked his way up through the ranks over the years both within his father's restaurant group and beyond. Following graduation from Boston College where he earned his degree in Finance, Erik kicked off his Boston career as a manager at Bravo, a contemporary, upscale American bistro-style restaurant featuring creative takes on classic dishes. From there, he became General Manager of B&G Oysters, James Beard Award-Winning Chef Barbara Lynch's chic and trendy South End raw bar, a position he held for just short of two years. After a management stint with the Sarkis family at the Back Bay Restaurant Group, Erik joined yet another James Beard Award Winner, Chef Ken Oringer, accepting the General Manager position at both the renowned Clio Restaurant and Uni Sashimi Bar, both located inside Boston's Eliot Hotel. The standard for fine dining in Boston and listed as one of the top restaurants in the United States, Clio boasted one of the most inventive menus in the city featuring modern French cuisine with subtle, Asian undertones while Uni features the freshest and most exotic raw fish prepared using traditional Japanese methods. But at the end of the day, Erik always knew that he belonged back home on the South Shore. So given the opportunity to once again work with his father and do what he loves in the area in which he grew up, Erik jumped at the chance and decided to take his Boston experiences back home again, joining Kevin at Bay Pointe and also in opening Stockholders in South Weymouth, 42 Degrees North in Plymouth and their newest venture, Precinct 10 in Weymouth.
HYNES RESTAURANT GROUP
we look forward to serving you at our locations listed below: